I have been hearing a whole lot about Bitcoin and how if only "so and so" had spent $3 on Bitcoin, as recently as a year ago, they could "easily pay off the national debt" with the money they could sell it for today.  I am not one to ever offer investment advice, however, in my efforts of trying to receive investing advice nobody has been able to explain what Bitcoin is and how one acquires Bitcoin in under an hour.
In my opinion, Bitcoin is so expensive because by the time anyone actually explains how it works so much time has passed that the value is inherently going to increase.
Well for all of you that feel like you missed out on the greatest investment of all time, I have some news for you!  This product will make/save you more money than virtually any low-cost investment imaginable, it puts penny stocks to shame, it is called BitFloss.  It is exactly like regularly floss except, I just put the letters Bit in front of the word floss!  Now you can get this BitFloss virtually anywhere you can get regular floss, it just won't be called BitFloss because I made up that name so people will begin to pay attention to what might be an actual good investment.  Better yet, I can explain what BitFloss is in less than 3 hours. (Take THAT Bitcoin!)  It will only take me a few paragraphs and of course a few really neat pics!
One of the best things about BitFloss is that it can be bought in virtually any drug store, grocery store, gas station, virtually anywhere.  If you want to floss once a day you can get a year's worth of floss picks for less than $20.  That is not even 5 cents a day.  Now consider all of that expensive dental work prevented by cleaning your teeth and stimulating your gums for only "pennies a day."  Comparatively, Bitcoin you can't even buy, you have to "mine" it out of your computer.
Well, when I first heard about this I took a pick-ax to my laptop and opened it up and I didn't find anything in there except a smashed hard drive and pieces of glass from the computer screen I had just destroyed.  Not only did I not find Bitcoin inside worth $11,000, it also cost me the price of a laptop because I can tell you that laptop is far from ever being able to be used again.
In addition to being easier to find, BitFloss is much easier to use.  Many people believe the main purpose of floss is to remove those annoying pieces of food that get stuck in between your teeth, therefore, people only use floss (if you have come this far I will stop with the Bit) after eating things like corn on the cob or meat.  The main purpose of floss is to remove the plaque that accumulates in between your teeth where your toothbrush cannot reach.  Your toothbrush does an excellent job of cleaning a great majority of the tooth surface, however, the areas in between the teeth, especially below where two teeth come together does not get cleaned by your toothbrush.  The only effective way to clean the plaque away from this area is by flossing the area daily, the floss glides along the tooth surface and removes the plaque.  This brings us to the next topic, the proper way to floss, and yes you can floss incorrectly.
Many times when people floss they simply go in between the two teeth, make sure they hear the floss pop and then bring it back out and move to the next tooth and continue their misguided journey.  The proper way to floss is to take the floss, bring it down one side of the tooth, making sure to continue in a C-shaped fashion below the gum and then bring it back up, then go down the side of the other tooth, continuing below the gums and then bringing it back out.
While flossing may not be the most favorite thing you do during the day there are a few things that can make it a little easier.  First I would recommend the floss sticks, they are easy, can use one hand and therefore those millennials can still text while they are flossing.  Just make sure you watch where you walk as you text and floss.  If you decide to use the traditional floss may I recommend wrapping it around your ring fingers thus allowing the rest of your fingers easy access and manipulation of the floss.  Few things in my life have been so liberating as when my hygienist showed me this at the dentist when I was fifteen years old.
Lastly, and yes I was going to attempt to avoid the obvious elephant in the room but my conscience would not allow me to conclude this blog without offering my opinion weighing so heavily on the minds of my readers.
"To floss before, or not floss before, that is the question"
I personally prefer to floss before I brush my teeth because then I can thoroughly clean out anything I remove by flossing when I brush.  If I first brush then floss my teeth I feel like any food or debris that I remove loosen up will still be in my mouth making it feel slightly unclean unless I brush again.  Whichever way you prefer is fine, as long as both get done.  That being said you would be surprised at how many times I have said, "make sure you brush and floss" and someone has said, "I don't know how to floss" as in nobody has genuinely explained to them what floss is and how it works.  I am more than happy to explain to them how flossing works and appreciate their willingness to ask.
I also have a favorite corny dentist joke in regards to flossing which at one time the response left me speechless.   When speaking with a ten-year-old I said,
"You know you don't have to floss all your teeth, just the ones you want to keep!"
His response:  "You mean like the teeth in the front?"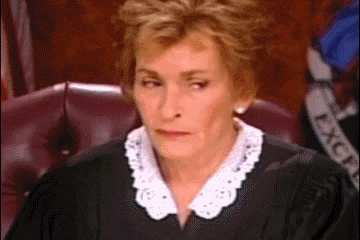 We have come so far, but we obviously still have so far to go with dental education.