Fluoride is by far the subject I get the most questions regarding and I have purposely delayed making a post about it until the right time. However, I've come to realize there will never be a right time to discuss something some people are so fiercely passionate about. To begin I will discuss what I was taught and then what I have personally experienced.  So millennials beware, this is what the world was like before you could just Google everything.
The year was 1901 and a young dentist, Dr. Frederick McKay, had moved to Colorado Springs, Colorado where he began noticing that a great majority of the children had brown stains on their teeth. He had never seen or heard of this anomaly before, so he made it his mission to determine what was causing it to happen. These stains were not due to decay; in fact, teeth showing these characteristics were extremely resistant to dental decay.
Wait, wait, wait… but Dr. Farrell, you just said this was going to be a post where the internet would not be consulted. Clearly you looked up some of the specifics to the above story.
Actually…
The year was 2005 and a young (soon to be) dentist, Dr. Andrew Farrell, had moved to Denver, Colorado to do a summer rotation at the University of Colorado Hospital. During this rotation, his girlfriend flew out to spend a long weekend with him. In the very limited time they had together, instead of hiking in the mountains, shopping at the ski resorts, or a picnic in the park, he convinced her to make the hour-and-a-half drive out to Colorado Springs for the sole purpose of seeing the town where water fluoridation first began. Miraculously she agreed to go with him and they spent a very nice afternoon learning about the origins of water fluoridation in the exact spot it happened! After that trip, he thought, "Well, she just might be a keeper!" (So he did!)
Here is a little lesson in how fluoride works: Bacteria in your mouth feed on the microscopic particles left over from the food that you eat producing acid that breaks down your teeth, specifically it removes an -OH group from the tooth.  In the very early stages of this process the tooth can sometimes take an available -OH from your saliva replace the lost -OH and fix itself.  But it can also take a fluoride ion (-F group) and put it in the place of the lost -OH group.  In theory, if the teeth replace the lost -OH with an available fluoride ion (which would happen if we drink water with fluoride in it or brush with fluoride toothpaste) it is stronger than if replaced with an -OH group.  It is harder for the acids to break down the fluoride and cause a cavity.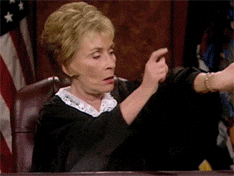 Whew, thankfully that is over.
Now that you know how fluoride prevents tooth decay as well as how low of a bar I have set for my wife's expectations for a vacation we can get to what I have personally seen. I will be brief because I am sure those millennials I mentioned before are only allowed to read so much non-internet related content a year before they explode.
First, I have seen some patients that have dental fluorosis, which is basically too much fluoride (from either water or toothpaste), causing the brown or "mottled teeth" seen a century ago in Colorado Springs.  Excessive fluoride can occur naturally in the groundwater or by possible over-consumption of fluoridated water while your teeth are forming.  For example, I make sure to use some bottled water and some fluoridated water if we are giving my infant twins formula.  They are tiny and perhaps inundating them with fluoridated city water every time we decide to give them formula might lead to fluorosis.  I don't want my sons to have less esthetic teeth, but I do want them to have healthy strong teeth, which is why sometimes we use city water and sometimes we use bottled water.
On the other hand, I recall in my first year of practice I had a patient that had not been to the dentist in approximately eighteen months and before then she had only had about two cavities in the previous five years.  After doing her exam I regrettably had to inform her that she had fourteen cavities.  Now even I know that going eighteen months without a cleaning will not result in anywhere near that number of cavities.  I began asking her about her diet, brushing, flossing etc. She then sheepishly admitted that for the last two years she had been dating someone extremely opposed to any fluoride and even opposed to her going to the dentist. She was only at the dentist that day because they were no longer seeing each other. She maintained that the only significant change in her lifestyle was the complete elimination of any and all fluoride.  Admittedly, she had a slightly elevated risk of decay before the elimination of fluoride with two cavities in five years, and this is far from a scientific study with numerous variables, but she, in fact, had NO new cavities for the next year after re-introducing fluoride into her routine. This is a story that has always stayed with me.
Another observation that I have discussed with a number of other dentists, as well as hygienists that I have worked with, is a few interesting characteristics in the children of "fluoride free families." (Quick note:  I never judge decisions you choose for you or your family, you do what you think is best and I will be sure to respect those decisions as much as I would like you to respect both my professional opinions and the treatment I recommend.  I can be the tooth expert; you can be the family expert.) For whatever reason their teeth are more yellow, not by much but enough where it is mentioned every so often by different dentists or hygienists over the years. I also notice that they tend to get more stains in the pits and grooves of their teeth and their cavities end up being deeper than most of the other cavities that receive fillings.  It is safe for me to say the cavity is almost twice as deep as I would expect.
To that point, this post ended up being twice as long as I expected so I will just say, don't believe everything you read on the internet, except this of course.